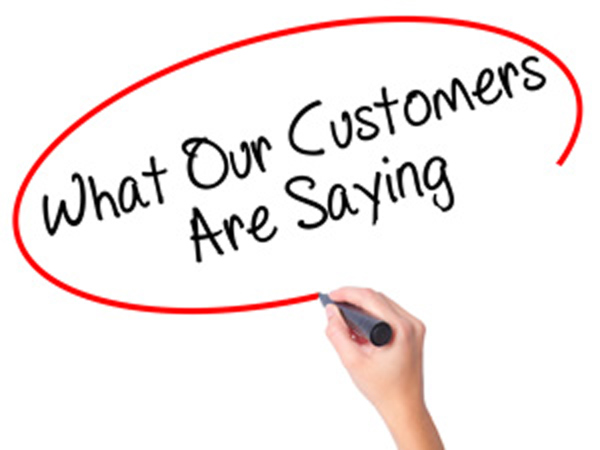 At LeFaivre Construction, we judge our success as a company directly through our client's satisfaction. We know we have been successful as a construction company when we have changed or improved our client's lives in a positive way. Our projects are not finished until we have the complete satisfaction of our clients.  We have compiled some of the many kind letters we have received,  to show any potential clients what they can expect from us. LeFaivre Construction Company we would like to thank all of our patrons who have invited us back into their homes time and time again, the next generation to come, and the staff that makes it happen everyday. For us, we are committed to having the "LeFaivre" name continue to be synonymous with quality and service. Thank you again for your interest in our company.
I have been in the residential plumbing business for 40 years. In that time I can honestly say that I have worked with hundreds of remodeling contractors. I can say, without reservation, that LeFaivre Construction is by far and away the best Remodeling Contractor I have ever been associated with. They are honest and fair with all of their customers. Their carpenters are not just qualified, but the best I've seen. They stand by their work and are proud of the product they create. In my home, LeFaivre Construction has replaced a sliding door, replaced a triple window in my dining room, painted our kitchen and powder room, and performed repairs to my roof. I have the luxury of working intimately with numerous remodeling contractors and I choose LeFaivre to work in my home. Matt & Jim are men of integrity and honest to a fault. Simply put: They are the best."
"I have always been amazed at the difference between stepping onto a LeFaivre Construction project and the other contractors we work with. The fact of the matter is that LeFaivre Construction projects stand out. Everyone from your company is very professional and most of all patient and organized. LeFaivre Construction is the best construction company I have ever worked with. The quality of their projects is very noticeably to even the untrained eye. If anyone thinks all construction company's are created equal they obviously haven't worked with LeFaivre Construction. I have used LeFaivre Construction for all the projects at my home and I have and will continue to recommend them to all my friends and family."
"I wanted to write and tell you how much we appreciate working with such a professional company. We work with a lot of contractors and your company is consistently at the top of our list. We know when we are on your projects we can expect a competent lead carpenter who is in charge of the project and a client that has made informed decisions. The level of organization on your projects is unprecedented. It is truly a breath of fresh air to deal with such a complete construction business."
"The LeFaivre Construction Company totally transformed our entire house and we love it! We are extremely happy that we decided to renovate our home, rather than to move. Their staff is exceptional, they take tremendous pride in their workmanship and are extremely courteous. Matt did an incredible job of planning our project into phases and attending to the detail during the projects."
"It took us 18 months for us to find the right contractor to do a complete renovation of our kitchen. LeFaivre Construction designed the beautiful kitchen we wanted and completed it on budget and on schedule."
"The quality of workmanship was only surpassed by the quality of character embodied in each of the members who make up the LeFaivre Construction team. We were most comfortable entrusting our home to them as they exceeded all of our expectations."
"We are eternally grateful to have had experienced our dream expansion on our home by J.R. LeFaivre Construction Company. They took our dreams on paper and made them into a reality. We will never forget how they changed our lives, with their talent and generosity."
"Carl and I can honestly say we would hire your team anytime! The words professional, timely, and quality come to mind when I think of J.R. LeFaivre Construction. I can't wait to work with LeFaivre Construction for our next home improvement or addition."
"Thanks so much to you and your staff for the great job on my bathroom renovation. A special thanks to Amos and Andy for all their hard work."
"Thank you again for helping us with our windows. Anytime we can help you, don't hesitate to ask. We would be a good reference for you, if anyone has any questions about your services."
"Thank you and your associates for assisting me with creating a kitchen that is absolutely beautiful. LeFaivre Construction has a recipe for success, honest hard working employees with professional and knowledgeable management. Please pass on to Wayne my appreciation for his attention to detail as well as his kindness to me and my pets, they loved him. I feel I made a new friend in Wayne. Aaron also is a young man with great potential. I enjoyed his sense of humor. Brad, Daryl, and Tyler were also professional as well as friendly. Thank them for a job well done and tell them how pleased I am with my new kitchen and the appliances. My wishes for continued success in your business."
"We couldn't have done it without you! Thank everyone for the hardwork and talent on giving us the best addition possible. We appreciate the time and thought you put into making each and everything match according to the existing home. This process has been an exciting and joyful experience for us. We are extremely grateful to your team for making our 'dream home' a reality!"
"I want to thank you and your crew for the great job you all gave us on our addition for my Mom. Everyone who has seen it comments on the high quality of the craftsmanship from the roofing, to the siding, to the gutters and spouts outside; the trim and paint, cabinetry, flooring and fit and finish of everything else inside. Of course, we were able to see all the other aspects of the job that are now unseen; the carpentry, plumbing, electric (especially the existing electric problem you fixed) and concrete works which were all done so well. It wasn't just the quality of the work we appreciated so much, but the quality of the people who did the work as well. You were all so caring, courteous, and patient with us and our questions and concerns; especially Andy, Nathan, and Aaron whose feet we were under the most. We were also impressed with how seamlessly Andy coordinated the process so it could be completed on time for Mom to move in (I think you were one day early). All in all a big THANKS to everyone involved."
"A job well done. We will call you the next time we need work done. Feel free to use us as references."
"Dear Matt, Andy, Nathan, Aaron, Steve and all others who contributed to our sunroom. Ed and I wanted to let you all know how much we have enjoyed working with you and your company. Everyone we have interacted with has been personable and very professional. It has truly been a pleasure to work with each and every on of you! The sunroom itself exceeds our expectations in every way. Nathan and Aaron demonstrated a degree of craftsmanship and attention to detail that is just wonderful and greatly appreciated. We really love the room and will get a great deal of pleasure out of using it. We'll be calling you soon when we're ready to remodel our bathroom. Please accept our thanks for a job well done!"
"Thank you for the work you and LeFaivre Construction provided for renovations to our home this year. After deciding to remodel our kitchen and speaking to you about our ideas for the new kitchen we were very impressed with the plans that you provided. The work was executed with the highest of quality and best of all the job was completed within the time frames stated. We cannot tell you hoe happy we are with the work! We also appreciate the professionalism of the outstanding crew that came to our home to complete the work on the kitchen. Wayne did an outstanding job and communicated with us throughout the process. Just in case you forgot, we have enclosed "before and after" pictures for your use."
"We're very pleased with the beautiful sunroom and deck which your construction team has delivered and we are grateful for having an affordable price with us. The Nathan and Justin team, with Amos finishing and Andy supervising and helping when needed, was a pleasure to have around. The speed and high quality of their work was most impressive. The final product meets with our complete satisfaction and we will enjoy the sunroom and deck for some time to come. Also, we will certainly praise your company's work throughout our community."
"We wanted to let you know how much we liked Wayne Hamburge, both his care in constructing our kitchen and his personality and politeness. You should be proud of such an employee. We also wish to let you know how much we appreciate the quality of the job done by your company. The way Matt treated us, he is a wonderful person. It was a pleasure to deal with him."
"Just a note to let you know that we are happy with our new addition. The work progressed at a steady pace and it was a pleasure instead of the nightmare we expected construction to be. We were especially pleased with the competence of your employees. They were all polite, pleasant and did a great job. The cats are especially happy with the wider window sills. We have many inquiries from friends and neighbors concerning your company and we highly recommend you to everyone. Thanks for making it a pleasant experience."
"We are so grateful for your expertise and outstanding workmanship on the new bathroom in our house and remodeling of our basement. Also the great job you did on remodeling our upstairs bathroom, which is beautiful. As you well know when you first saw that upstairs bath, it was surely distressed. Again thank you for such an excellent job, and has truly been our pleasure working with your company."
"Thank you so much for the wonderful window installation. It was a wonderful experience form beginning to end. Your sales, staff, and crew were courteous and professional. Your crew did a wonderful job, and they were prompt and meticulous. I will certainly recommend your company to anyone in need of new windows."
"We would like to thank you for the excellent job done on our covered porch. It was a real pleasure working with you through an easy and professional process. We had a "Porch Opening" cookout over the weekend and our family and friends were extremely impressed with the final product and attention to detail. They even compared it to a Southern Living look. We would like to specifically mention the superior job that Andy performed during the whole project. He was easy to work with and always was open to any suggestions or ideas. Andy consistently spoke very highly of the LeFaivre Company and its desire to please the client and then backed those words with thoroughly, meticulous work. We always felt like our open home was in safe capable hands while Andy was present. Actually, we can't adequately say enough good things about him to express our satisfaction with his professionalism and construction expertise. Congratulations to you for having someone with his capabilities on your team! Enclosed, please find the final payment and our sincere appreciation for a job well done!"
"Enclosed is the final draw for the project on our home. We are so pleased with the work and want to thank you for a wonderful job. Katie was always great on the phone, answering questions and keeping us informed of work schedules. Your crew of workmen is truly outstanding! I am impressed by the quality of their work as well as there politeness and consideration. They were truly a pleasure to have in our home. Special thanks to Andy for his efforts and a great job."
"I just wanted you to know I appreciate the fact that you did not bill me for repairing three of my pocket doors. They didn't have anything to do with the project we contracted for and I just don't think it is fair and do not expect your company to work for free. There is an enclosed check for $100.00 dollars to partially pay for the time your employees spent repairing these doors. I know this doesn't cover the entire cost, but at least it will reimburse you for some of the time and materials. Thank you for the quality work and products that your company has provided me over the years."
"We want to thank you and every member of your crew for our beautiful new kitchen. We couldn't be more pleased with the outcome. We really didn't know what to expect when we started on this project. Suffice it to say, I thought it would be a bit of a nightmare. Instead, I would have to say that the experience was quite pleasant. The LeFaivre crew was always extremely professional and skilled. It never ceased to amaze us how neat our home was every evening when we came home from work. Trash was taken away every day and the whole area vacuumed. As a result, when the project was over, I was not left with the mess I had come to expect from other contractors. You were always there throughout the project keeping us apprised of any problems encountered and offering reasonable solutions. You never seemed in a hurry, even though I know that you had many, many jobs to attend to. We would not hesitate to recommend your company to anyone and when we decide to do the next project in our home, you will be the only one we call. Please extend our thanks to all of your crew. You are lucky to have them. Thanks for all of your patience and diligence, it has resulted in a room that is more beautiful than we could have imagined."
"Having hired three other construction companies over the years, we are thankful that we finally found a company who works to please the client. It was a joy to work with you to complete out remodeling project – our dream! Never before have we worked with a builder who was as professional, knowledgeable, polite and considerate as you were throughout our entire project. I knew that with so many components involved the this project could be a headache, but thanks to you it was not. We also appreciated you promptness in returning our calls and in keeping us abreast of the timing for the next part of the project. In addition, we have only the highest compliments for your crew. They were professional, anxious to please and without a doubt, the cleanest crew we have ever had working at our house. We knew we could depend on their professional judgment whenever we had a question about something should be finished. Thank you Rick, Buddy, Bill, and everyone else behind the scenes. We enjoy the monthly newsletter and look forward to our next projects!"
"We appreciate the responsiveness and tenacity that was shown while dealing with our various roofing problems of our existing house. We are also very comfortable dealing with J.R. LeFaivre Construction knowing that they are people of honesty and integrity."
"We appreciate the responsiveness and tenacity that was shown while dealing with our various roofing problems of our existing house. We are also very comfortable dealing with J.R. LeFaivre Construction knowing that they are people of honesty and integrity."
"Wow! I love my newly renovated kitchen, pantry, powder room and closet! I told you what I wanted and what I didn't want and your design concepts showed me what my kitchen could look like. Thank you for putting up with me as I changed my mind, especially with the floor. Everyone involved did a great job; starting with your great ideas, Shane and C.J. tearing everything out with help from Wayne and Buddy at times, your dad picking up our floor planks from Lumber Liquidators, Dave Wantz and Lionel's electric work and especially Lionel's idea to put in a box above my fridge with a cable line for my TV, the installation of my beautiful floors, (I love my floors), the counter guys installing my counters, Drew picking up the remaining pieces, Jim Turnbaugh did a great job with the plumbing, Daryl Myers installing my wonderful appliances and Shane Guilday for his masterful carpentry skills. He matched my wood trim beautifully and took it upon himself to put a coat of varnish on my existing baseboard to spruce it up. He did anything I asked of him. The pantry hutch is so beautiful. Shane did a great job! Your crew was careful of keeping the dust to a minimum, watched out for my cat, and they were all so kind, considerate and trustworthy. I am so happy and excited to have my new kitchen. It has been a pleasure. Now that the job is finished, I will miss talking with my new friends. :)"